Kate and Shane Byrne and their 150 year old farmhouse is crowned Ireland's Home of the Year 2022 
Interior fans may have caught the final of Home of the Year 2022 broadcast on RTE One this week, where it was revealed that Kate and Shane Byrne lifted the coveted 'Ireland's Home of the Year 2022' Trophy for their 150 year old farmhouse in Co. Wicklow.
Kate and Shane faced tough competition in the shape of the 2022 finalists, but in the end they were victorious after winning over the three judges and beating the other 21 homes.
Award winning Bathroom
We were delighted to see our bathroom products featured in the Byrnes gorgeous home.
Kate and Shane went for a rustic farmhouse Bathroom style, full of natural materials and a mix of traditional and contemporary fittings, which compliments the rest of their house beautifully.
On their win, Kate and Shane had this to say:
"We are just so over the moon and blown away by the reaction to our home. For our farmhouse to make the final, never mind win is just so incredibly flattering. It is not something thing we could have ever imagined happening. Our house is a part of our family's history and is truly a home, not just a house. For the judges to see and recognise that is amazing. For us a home is not about the size of your floor plan or budget, instead what's important for our family is the feeling the house gives you and those that visit it. The other houses in the competition were beautiful and it's such an honour to have featured alongside them. Just being part of the competition is such a great experience and one I would highly recommend."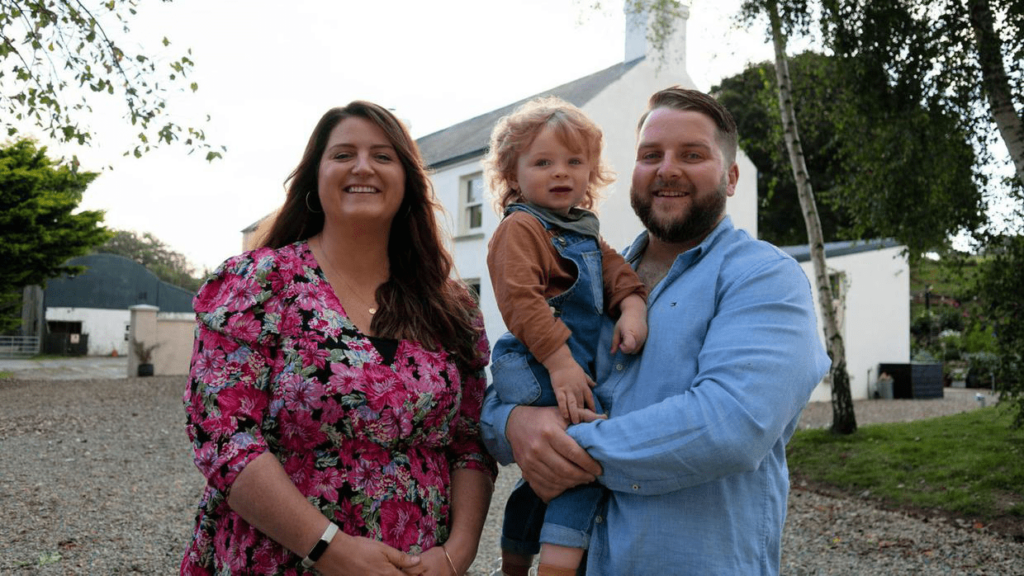 The rest of the home is equally gorgeous, you can follow their home transformation over on Instagram @thefamilyfarmhouse_
The finer details
If you want to replicate this look for your Bathroom, here is a closer look at the products used:
Our Bathroom products are sold across Ireland and the UK through a range of Bathroom Retailers
To find your nearest MyLife Retailer – use our 'Find my Retailer' option and enter your postcode.