By using a wall mounted toilet and vanity/storage unit you create more floor space which gives the illusion of more space in the bathroom.  Perfect for maximising space in smaller bathrooms and bonus – they're easier to clean! Check out our blog on small bathroom storage for the best vanity units.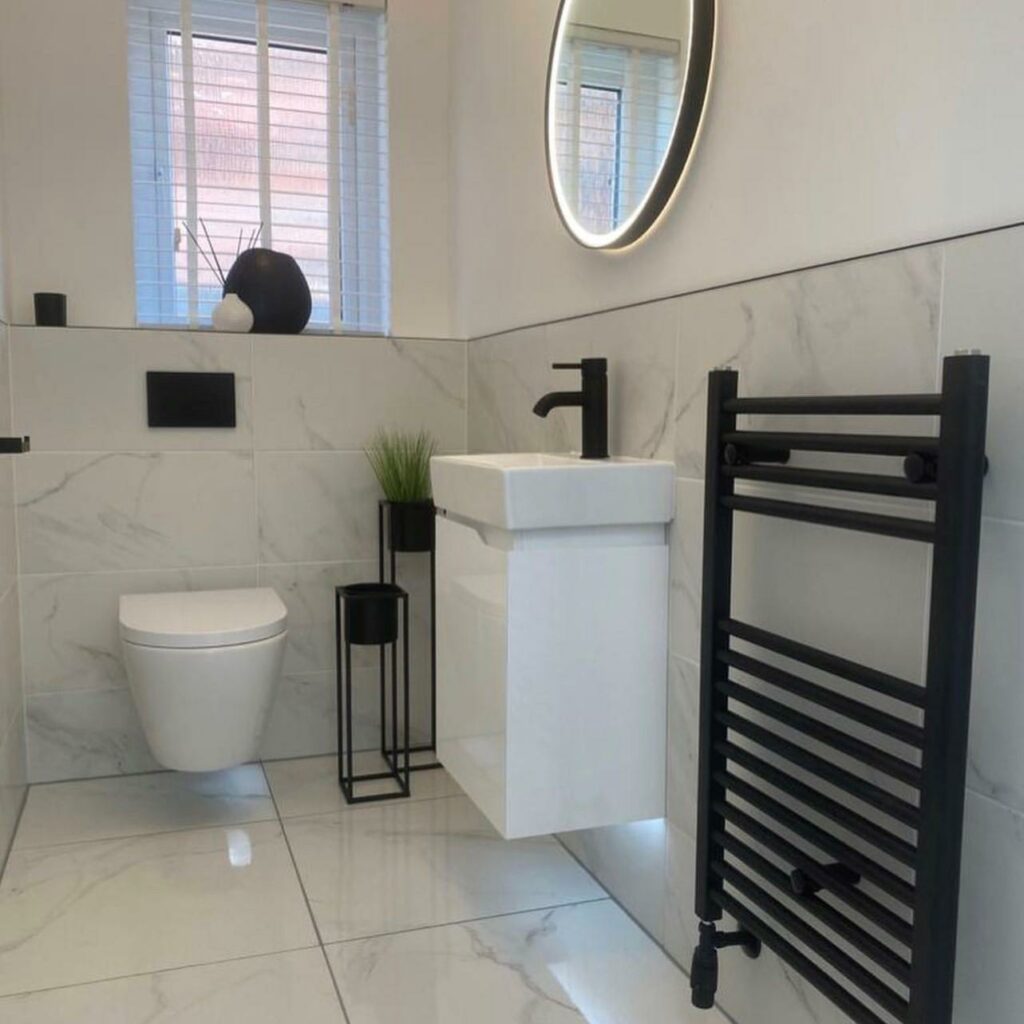 Using the same pattern on the floor as on the walls will
enhance the feeling of space by creating a continuous look (a bit like wearing
nude heels elongates the leg).
3. mirrors, mirrors, mirrors
Mirrors are the ultimate trick in creating the illusion of a larger room.  When strategically hung they can make the smallest of spaces feel lighter and more open.  Our Oval shaped Finn 50 is ideal for a smaller bathroom, its thinner tall frame takes up less wall width.  Some of our mirrors can also double up as storage units or additional lighting which are both handy to have in a smaller bathroom!
4. Play with Bold colours/prints
In the past, the go to with smaller bathrooms was neutral pallets or white, but if recent trends are to go by, we are being more brave with our colour choices and actually it can really pay off in a small bathroom.  See point 2 above about repeating those bold tiles across your floor and walls. Check out our Moodboard for inspo for those bold bathrooms.
5. Change up a traditional layout for a wet room design
A wet room or walk in shower can work so well in a smaller bathroom as they don't break up the room with shower enclosures – the eye can move around the room without obstruction aka making the room look bigger. A well placed wet room panel can make all the difference in your smaller bathroom, why not try our curved wet room panel for a modern on trend look.
If you are at the planning stages of your small bathroom, consider including space for a recessed shelf, ideal for both showers and baths.  It's one of the best small bathroom storage ideas – try adding recessed lighting to really make a feature of this shelf, functional and stylish.